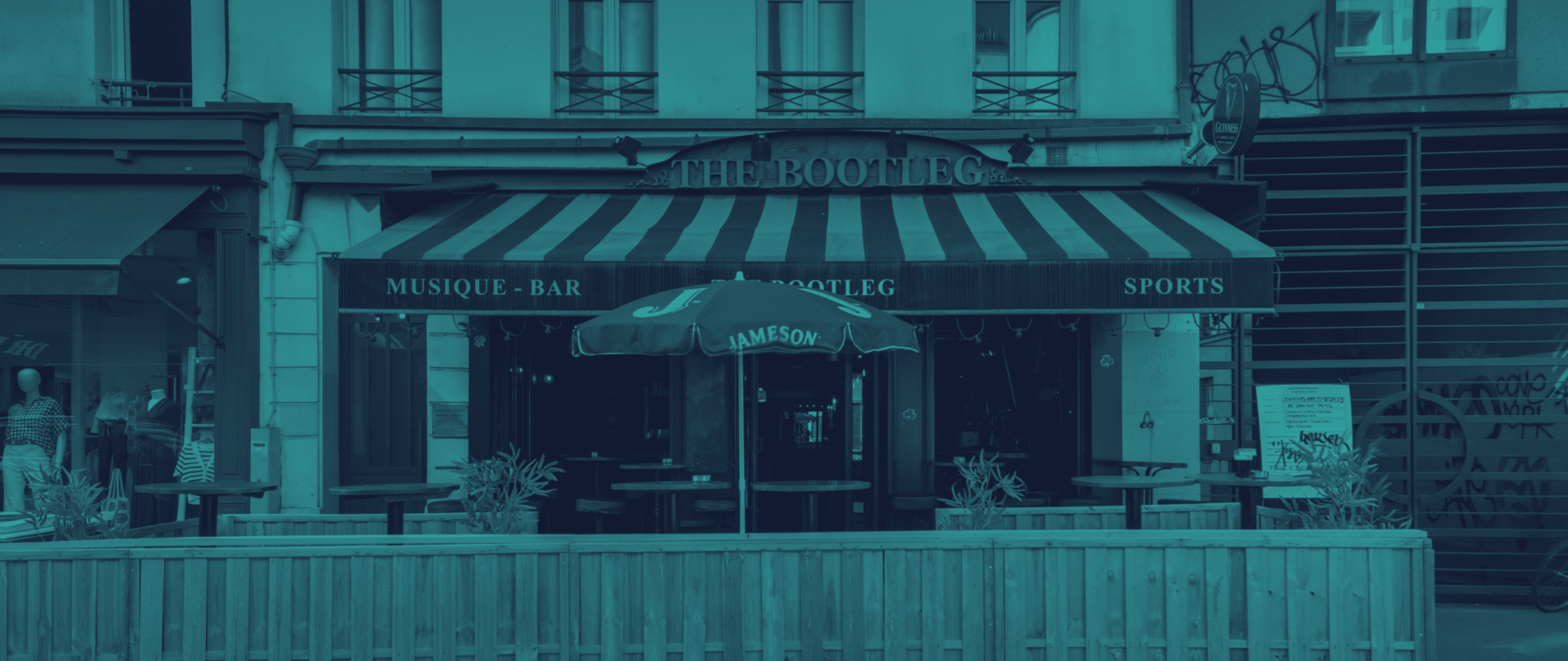 The Irish Pub
next to
Place de la Bastille
A nice mix of a lounge bar and an Irish Pub in the heart of Paris !
The Bootleg, is the little brother of O'Sullivans Family. A cosy bar located next to Voltaire and next to Place de la Bastille. A place where you will feel like home in a warm atmosphere. Beer or cocktails lover, you will litteraly enjoy your moment in this nice place.
Privatise it? A Tailor-made night, just for you
An evening with friends or colleagues? Book your table today!
Book The Bootleg
Bar
A personal or professional event?
CLICK HERE and get in touch with our teams and we'll organise everything, together.
We all love partying at O'Sullivans, so there's no reason you wouldn't have fun at the Bootleg!
The Bootleg regularly organizes great parties to make spend amazing nights. Come to see us!
Sports event

Experience the Rugby World Cup 2023 at the O'Sullivans

September 08 to October 28, 2023

Our pubs

Annual event

14 Juillet – Bastille Day : The French National Day !

Annual event

Irish pubs celebrate Saint Patrick's Day!

Tuesday, March 21st, 2023

Our pubs
We also have "Live Sport" in our DNA
So for all the rugby, football etc… We broadcast every great matchs on our full 4k screens in a sportive and enthusiastic vibe !
Memories, pictures, suggestions… Follow us on Instagram and Facebook to stay in touch with The Bootleg