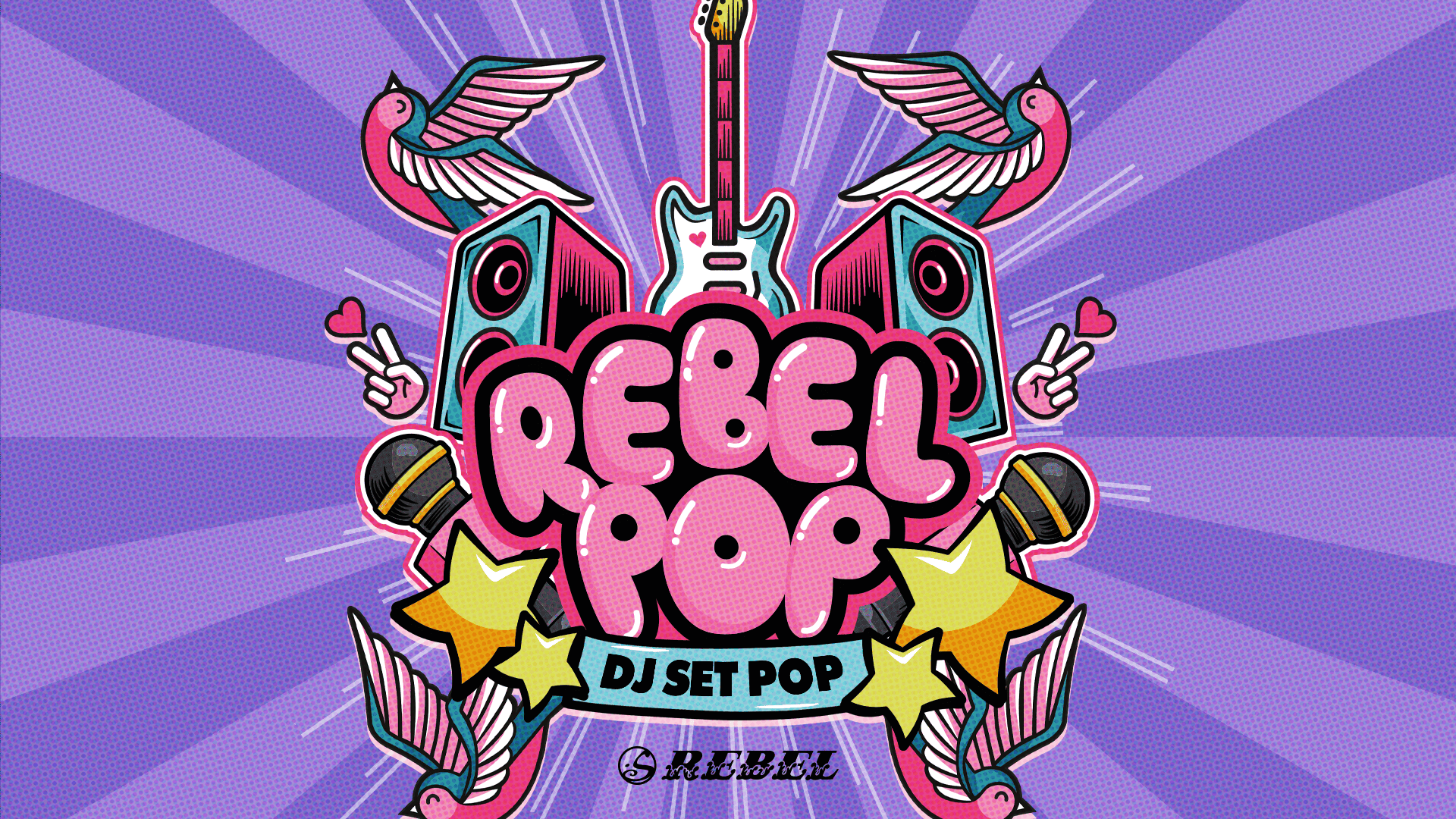 After Rock, It's Time for Some Pop Music and Dance!
You're starting to get familiar with Rebel Rock, that wild party happening once a month at your favorite Irish pub in Le Marais! It's won you over with its electric guitar riffs, screams, and necks sore from headbanging, becoming a true tradition at the Rebel Bar.
But what if we told you that this beloved event has a completely different alter ego? Can you hear it? The sound of high heels, rhinestones, and glitter, emerging in a blinding pink light. Ladies and gentlemen, please welcome our brand new guest: Rebel Pop!
Rebel Pop: Another Day, Another Slay
Everyone on this Earth loves at least one pop song, sometimes without even realizing it! And just like Rock, Pop music encompasses countless sub-genres, all of which will be celebrated in the upcoming fabulous nights, taking place one Thursday per month starting at 9:30 PM! Ready to make the 4th arrondissement tremble?
Dance Pop, Bubblegum Pop, Art Pop, Hyper Pop, not to mention K-Pop and even Pop Punk, the list goes on! Of course, there's something for every taste, which is why you'll definitely find your favorite artists in our playlist, featuring the biggest Pop hits from all generations.
What, you thought we were done?
To add even more pink and glamour to this evening, how about sipping a delicious Pink Cocktail specially prepared by our wonderful team, who, by the way, will surely be seen twerking to the best tracks from Lady Gaga and Madonna!
And that's not all! You know how much we love throwing parties, but more importantly, how much we ADORE adding sub-themes or special editions.
What do you think of a special edition featuring a highlighted artist for the night? Like, for example, a special Ariana Grande night?
Or even better, how about Rebel Pop BATTLES! Haven't you ever wanted to defend your favorite artist in a night where fan bases clash? Are you more of a Taylor Swift fan or a Miley Cyrus enthusiast?
Your new Rebel Pop night is happening one Thursday per month at your eclectic Irish pub in Le Marais, O'Sullivan's Rebel Bar Restaurant!