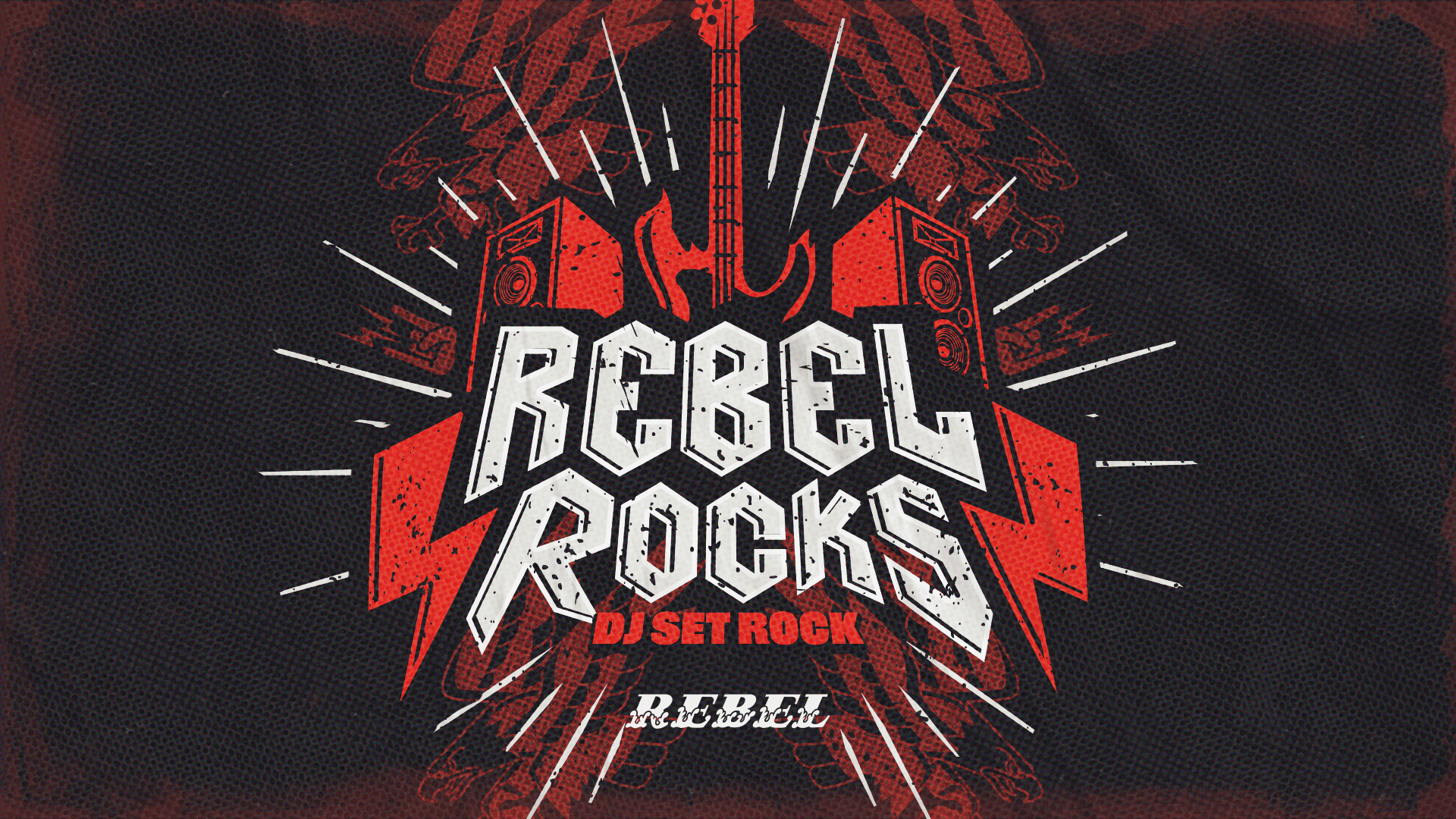 Rebel Rocks Night, the gathering of rockers and more!
Attention to all rock fans: whether you're into classic rock, rockabilly, the sounds of the 60s or 90s, or even alternative and Hard Rock, this night is made for you!
Rebel Rocks Nights are the must-attend event at O'Sullivans Châtelet Pub, ready to set the dancefloor on fire. At the beginning, you nod your head to the beat of the DJ, getting the crowd in the mood, and you start tapping your foot. It's only an hour later that you find yourself screaming the lyrics of Nirvana with your group of friends (or your "Air Guitar" crew), jumping around until the early hours. That's what Rebel Rocks is all about!
Our Rebel Rocks 2023 with special guests!
The Rebel Bar team invites you to spend a memorable 100% rock night with incredible guests like Name That B*tch, a specialist in all kinds of rock parties! This year, for these new editions of Rebel Rocks, join us every second Wednesday of the month at your favorite Marais pub for an amazing DJ set!
Rock, guitar hero, and shot bombs!
This year, 2023 promises lots of new features for Rebel Rocks: a new look, a new logo, completely crazy nights, but also Guitar Hero tournaments organized as a warm-up to Rebel Rocks that will make every night with us even more fun and unforgettable! And because we love to please you at the Rebel Bar, discover our "Shot Bombs" for €5 all night long during our Rebel Rocks nights!
Rebel Rocks Night, happening every 2nd Wednesday of the month, in your eclectic Irish pub in Le Marais, O'Sullivans Rebel Bar Restaurant!