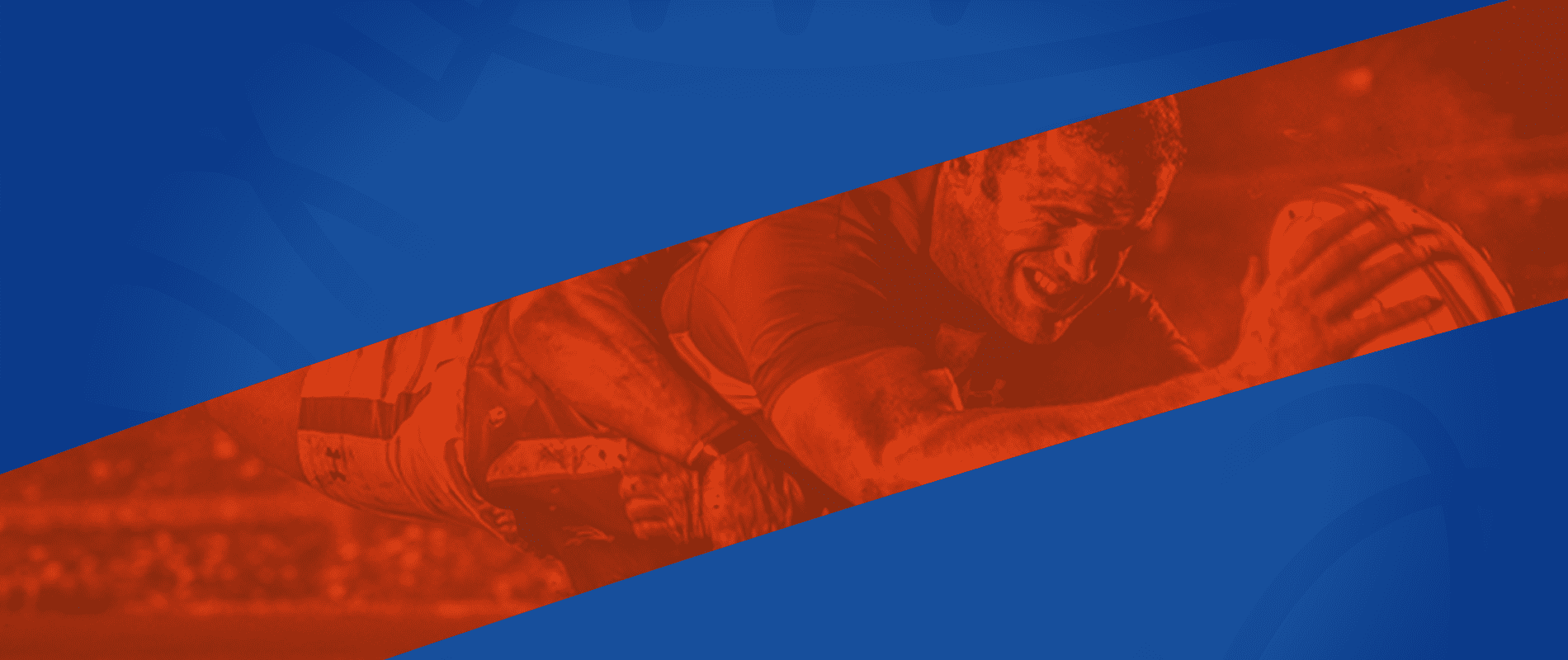 Catch every match of the 2023 Rugby World Cup in any one of our O'Sullivans Irish Pubs !

The levels of excitement and anticipation are rising rapidly as we await the arrival of one of the finest sporting competitions of the year, the long-awaited Rugby World Cup (or RWC2023) is coming! Between the passion of the teams and supporters, the frenzy and buzz of the competition, and of course the good old 'ooooh' inspiring tackles, the 2023 tournament looks set to be a CRAZY one!
Are you ready to go RUGBY MAD?
The stadiums are decorated in blue, white and red for the 2023 RWC!
After being hosted previously by England and Japan in 2015 and 2019, this year the Rugby world turns towards France, which will host the prestigious competition, from September 8 to October 28, 2023. A first since 2007! Follow the tournament right across France. From the French National Stadium (The Stade de France), to Marseille's Véldorome stadium and via the home of rugby in the South, The Stade Ernest-Wallon in Toulouse. Via Bordeaux' stadium in the west to the Decathlon Arena (Pierre-Mauroy Stadium) in the east! The festivities start with a banger of a match, as the French team take on New Zealand (aka The All-Blacks), Friday September 8th at 9.15pm.
Did you really think we would miss out on that?
Here at O'Sullivans we love to celebrate a great sporting event, bringing together all sports fans in an atmosphere as electric as the stadiums themselves. Watch out!  Throughout the 2023 RWC the walls are going to shake with the excitement and vibrate with the cheers, in EVERY ONE of our Irish Pubs! Get down to O'Sullivans in Paris, Montpellier and Mandelieu, watch every tackle, live every try, live and direct!
Soak up that O'Sullivans ambiance…

It's going to be a Rugby World Cup 2023 like you've never experienced before!
Come down and share the intensity and the beauty of the great game with friends, family and equally avid supporters. And because we like to make you smile…we've partnered-up with the best beer suppliers in France, to offer you some epic promotions and goodies galore!
Always fair play, head down early during Happy hour to enjoy our cocktails, beers and soft drinks at HAPPY prices! Or, stop by in the evening and revel in the charged ambiance as you drink in the atmosphere of the competition! Craft beer in one hand, hand on heart with the other, sing, shout or mouth out your national anthem with pride!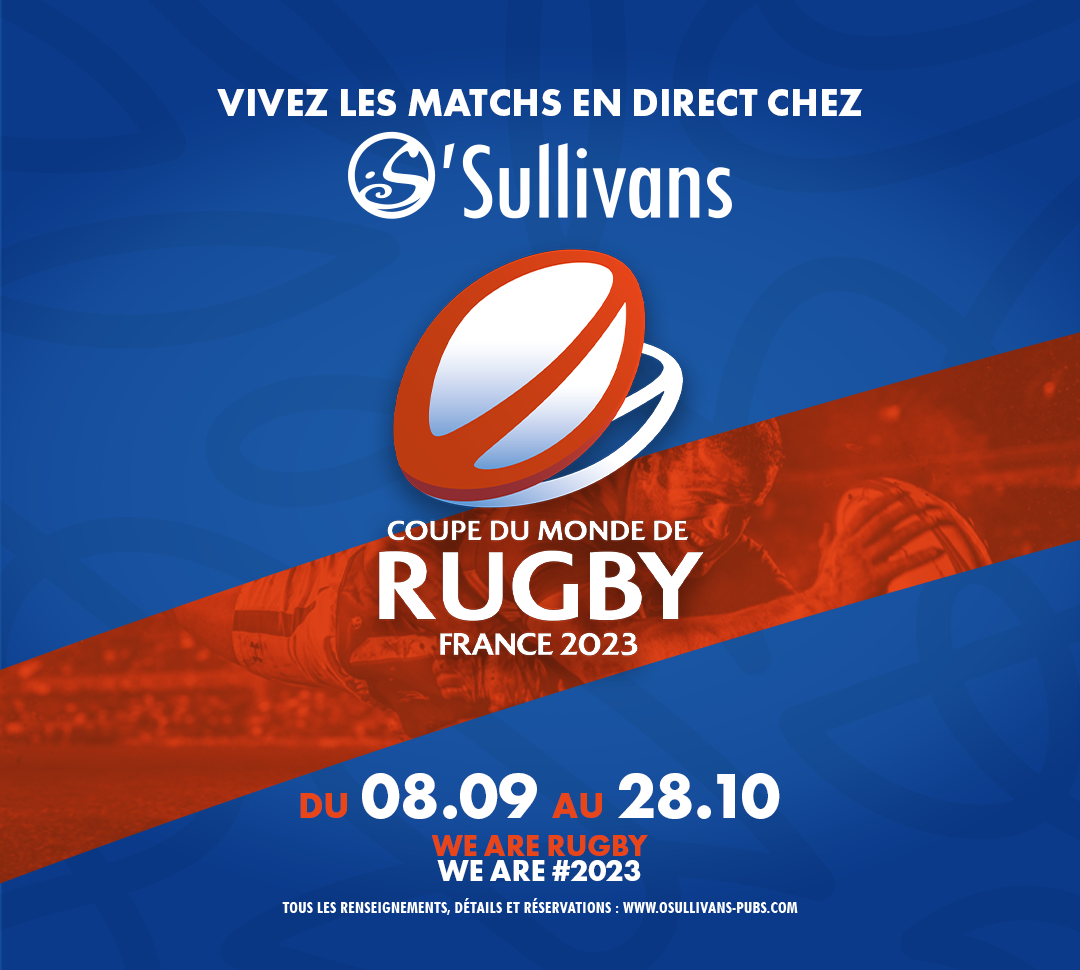 READY TO JOIN THE O'SULLIVANS RUGBY TRIBE?
From Friday September 8th to Saturday October 28th, the 2023 Rugby World Cup will be shown on ALL our of screens, in ALL of our O'Sullivans pubs!
O'SULLIVANS, IRISH PUBS… MADE IN FRANCE !