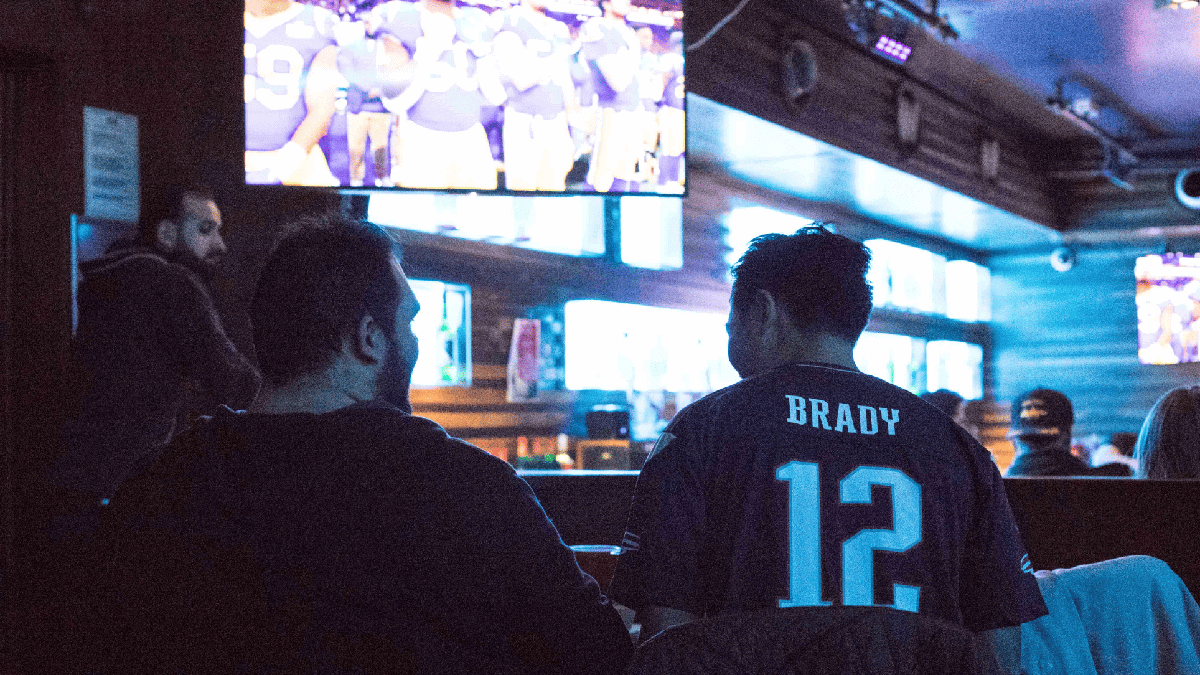 At O'Sullivans, sport is a language we know like the back of our hands and speak fluently! Not a day goes by without a local, national or international sports competition taking place somewhere in the world. These sporting activities mean so much to us because they have the knack of bringing folk together and creating a warm and friendly atmosphere where the craic's good! But also, what would our beers and cocktails be like without a without a good old match on the giant screens?!
After several months of Champions League, a World Cup full of hope and surprises, and Rihanna's spectacular performance at the Super Bowl, it will soon be time to make way for the sporting events that kick off in the stadium in autumn 2023.
The sports competitions from September 2023 to September 2024 are shaping up to be major events for sporting fans the world over. The athletes are practicing hard to win medals and honour their countries and supporters!
Before getting into the autumn sporting season and then 2024 which will be extremely exciting, let's not forget to finish off the summer in style by wishing all the very best to our Women's Football champions who might be lucky enough to take part in the Women's World Cup Final which takes place on Sunday 20th August. GO FOR IT GIRLS!
The tennis world launches the new season with the Grand Slam tournaments which will take place partly at the end of the summer and into September, starting with the US Open. The top tennis players in the world will be competing on the Flushing Meadows courts from 28th August until 10th September in an attempt to win the prestigious silver cup – a symbol of victory for the grand champion of this competition, so eagerly awaited by all tennis fans!
Calling all golfing fans! – this is your highlight! From 21st to 24th September the French Open Golf Championship will be held in sunny St Quentin-en-Yvelines and contenders for the title will be battling it out on the greens!
Gymnastics and Rugby!
In parallel, marking the beginning of the autumn season, the Artistic Gymnastics World Championships will take place in Antwerp in Belgium from 30th September to 8th October. You'll be able to see vault, asymmetric bars, balance beam and floor exercise. Artistic gymnastic competitions are always  amazing events for spectators and competitors, and the 2023 edition should be no exception!
However, as usual, we are instinctively drawn to team-based sporting competitions, and in particular a sport that is dear to the hearts of Irish beer lovers: rugby of course! And it's not just any old local match that will take place at St Denis on Saturday 28th October but the Rugby World Cup Final! Although, as I write, it hasn't started yet, it's an international event definitely not to be missed and, as a bonus,  it kicks off this year on 8th September with a match between our beautiful country's team and that of New Zealand!
So are you more into rugby or tennis? Or maybe both??
Despite a lull in important sporting activity in the autumn of 2023, November will, however, see 2 Grand Prix Formula One championships: the Brazilian Grand Prix on the 3rd and 5th November and the Abu Dhabi Grand Prix on 24th and 26th November.
Major sports events in 2024
As for 2024, next year we'll be spoilt for choice of sporting events with the eagerly awaited arrival of the 2024 Olympic Games! From Friday 26th July to Sunday 11th August, watch your favourite sports brought together in a single competition and admire those who are hailed as the top sportspersons in the world. And yes, when we said that sport brings folk together, we weren't joking!
Let's not forget either the 2024 Super Bowl – admittedly a competition that is less well-known here in France – but an unmissable tradition for our American friends! This time the event will take place in the Allegiant stadium in Paradise in Nevada. So far it's too early to say who will be starring at half-time but one thing is sure, Rihanna's dizzying performance at the same event in 2023 will be a very hard act to follow!
Now you're up to date on the forth-coming autumn sporting competitions, it's up to you to choose what you don't want to miss. We're looking forward to knowing what you're keen to see. Don't forget, though, that at O'Sullivans, from Paris to the south of France, whether you're a fan of a quiet after-work drink in front of a good golf tournament, or rather exuberant and vocal sports competitions where the beer flows freely, sport will always be here for you on our screens to make your time with us the best of craic!
"Allez les Bleus!"